As promised here are our show notes!
MoJo/No MoJo...
Jessica:
Allena had no MoJo...
WIP's-
Jessica
Allena
To spin or not to spin-
Jessica
This month we are sponsored by
Alina Shea Creations
(Gryffindor's very own
ShaylaMyst)
.... there's a contest to win some of her yarn! listen to the podcast to see what you need to do!
you can win this!: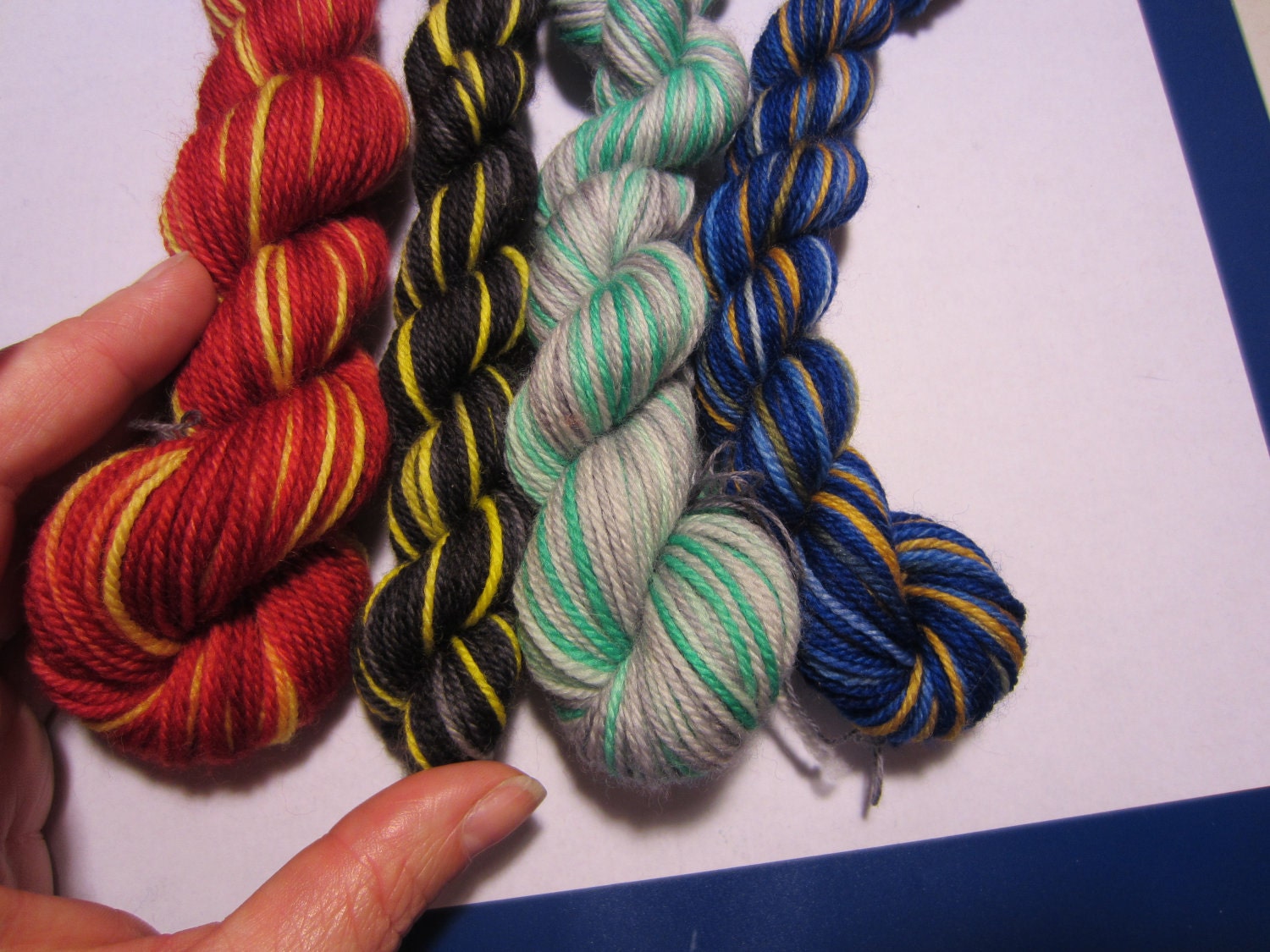 Listen to the podcast to get a coupon code to get 15% off of your order! (club members will still receive an additional 10% off their order after it is placed through paypal!)
Gym-
Jessica
getting back on track! did about 6 times since last podcast!
Allena
on track with 3x a week.... Jessica's going to send her some roving if she does what she wants to, ie, 3x week
Questions:
What do you want to know about other Gryffies Allena interviews?
Have ideas for the blog?!... go and PM HermioneWeasley!
KAL!.... have ideas?.... we are thinking shawl....
If you would like to be a sponsor for a month please PM one of us! We can review your shop/pattern/yarn/fiber.... host a contest for you or anything... just let us know!